No More Foggy Mornings: Discover Our Anti-Fog Mirrors for Crystal Clear Reflections Every Time!
How does Anti-Fog Mirror Work
Mirror Defogger Pads also known as anti-fog mirrors contain an electric circuit that when turned on, prevents condensation from building up on the mirrors while taking a bath or shower. Thus, you will always have 100% clear visibility on your mirror.
With the anti-fog bathroom mirror as part of your residence, there will be no need to wipe them after warm showers.
The mirror fitted with an Anti-fog film provides a clear and a fog-free surface which improves the safety of grooming routines like shaving.

Our Bathroom Mirror Defoggers offer a hygienic experience, are highly durable, and deliver the best-in-class abrasion resistance.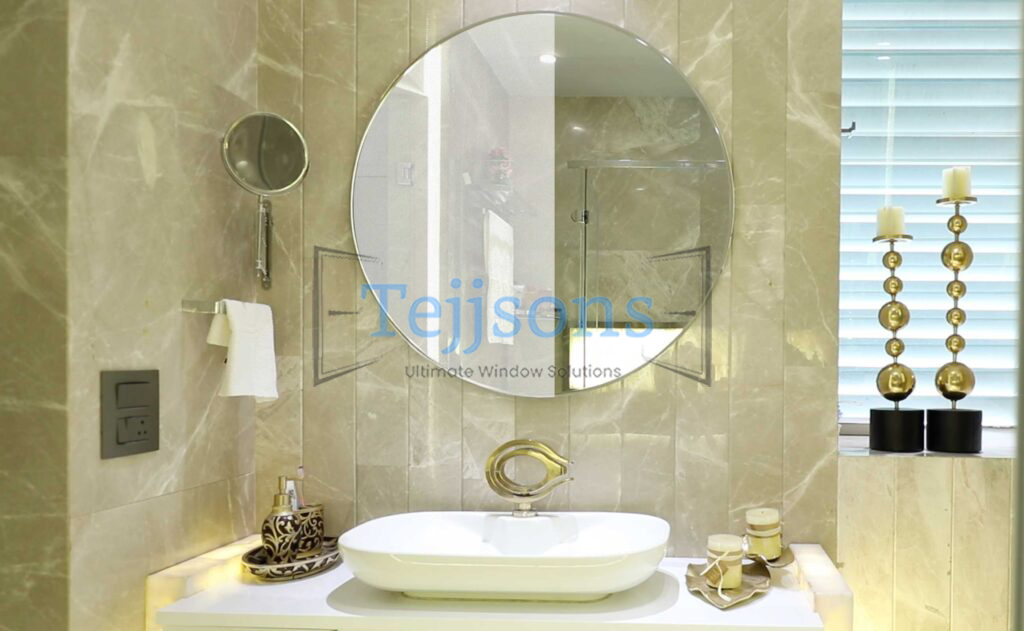 Customized Mirror Defoggers
With millions of fogless mirror options in the market, getting the right size of mirror defogger for your bathroom mirror might prove to be a challenge. Not anymore! Tejjsons, an anti-fog mirror manufacturer gives you a wide range of customization options to get the size and fit that you require.
For all your customized mirror defogger requirements, we have a dedicated team to process the exact measurement in any quantity that is required. Just fill in your details here and our team will get back to you. Tejjsons boasts to be the only company in Gujarat that is manufacturing Customized Laminated Fog Free Mirrors at the most affordable prices that are suitable for both residential and commercial use.
Our Fogless Mirrors have revolutionized people's lifestyles. We offer cutting-edge Mirror Defoggers that are safe for mirror installations and streamline your post-shower routine, thus saving you valuable time.
Benefits of Fog-Free Mirror by Tejjsons
Anti-Fog Mirrors or Bathroom Mirror Defoggers are getting wider acceptance. Here listed are some of a wide variety of uses and astonishing benefits: