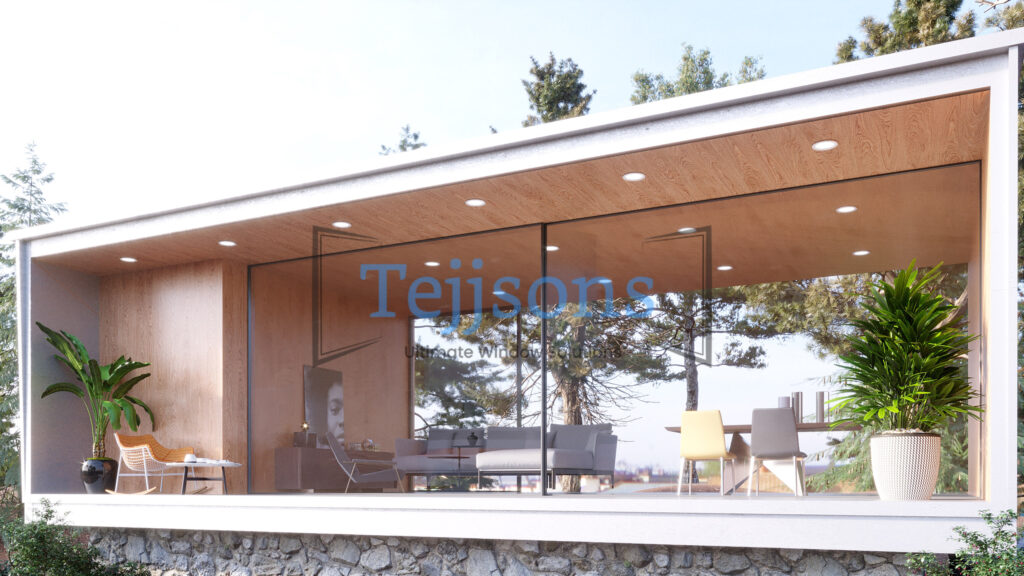 Open the doors to the Future with Our Magnetic Levitation System Doors & Windows
Tejjsons Magnetic Levitation technology allows you to move extremely heavy doors and windows without electricity and with minimal effort in a practical user-friendly frame design.
Windows & Doors are designed with "Magnetic Levitation" technology for the Zero Gravity application. Incredibly heavy Sliding Doors can move with the least amount of force in a friction-free setting thanks to our innovative Levitation partner Magnel.es 
Our new and exciting Sliding Door Design eliminates the back draws of Lift & Slide Systems. Magnetic Windows often referred to as Hover Doors, or Maglev doors levitate the door panel using permanent magnets.
Experience the future of windows with our revolutionary Magnetic Levitation Windows. Effortlessly floating in mid-air, they offer unparalleled elegance, noiseless, and smooth operation.
smoothness like never before
How do Maglev Doors work?
A sliding door with Magnetic Levitation requires ten times less force to move than a conventional sliding door on wheels. Magnetic Sliding Doors are as heavy as a feather!  The Levitation technology has a unique arrangement for lifting huge weights. 
A simple twist of the gate handle initiates the Levitation System, and a light push releases the Magnetically held door or window to operate the device manually. Just crank the handle once more to lock the panel and activate the locking system and weather-tight sealing.
Magnetic levitation, in contrast to conventional wheel systems, evenly distributes the mass of profiles and glass across each slider, enabling the creation of larger openings with slimline frames. The window surpasses the weight restrictions of conventional wheeled systems by moving along the rail smoothly and with no sliding friction.
With Tejjsons' Futuristic Magnetic Levitation Door & Window Systems, opening ultra-large sliding doors will be a piece of cake. Contact our experts today to get your Magnetic Levitation Windows & Doors!
Why You Need Tejjsons's Maglev Doors
Consistent functionality is one of the key benefits of our Magnetic Sliding Doors. The Levitate has no parts that bear the pressure of the weight, ensuring substantial smoothness and minimising friction, in contrast to standard sliding doors that eventually experience the natural wearing of the wheels, tracks, and bearings.
Other benefits of our Magnetic Levitation are: