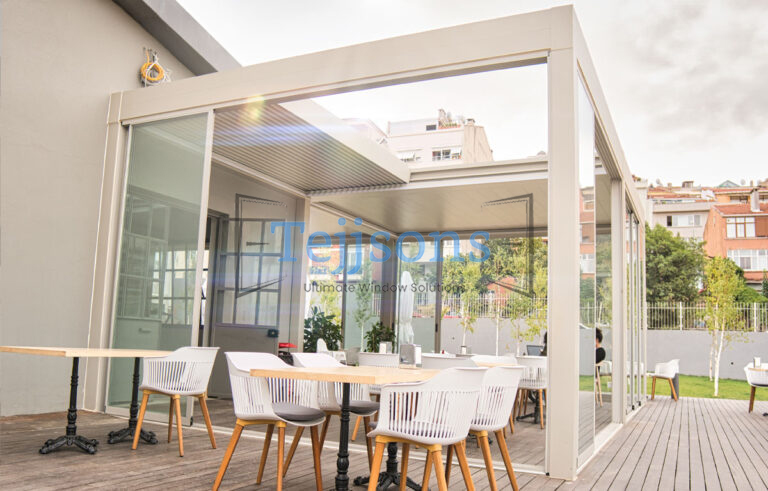 The Bioclimatic technology allows the Pergola to be closed on all sides during the hottest months, while optional glass panels allow you to enjoy the view even during the winter part.
The Perfect Combination of Blinds & Verandah
Choosing a Pergola for your outdoors isn't a simple process because several elements must be considered, including performance, durability, and beauty, to name a few. With so many options in the market, determining which Pergola will best suit your needs can be tough. 
Tejjson's Bioclimatic Pergola could be the perfect addition to your outdoor space. Not your average pergola, its creative design will seamlessly and efficiently extend your living space to the outdoors.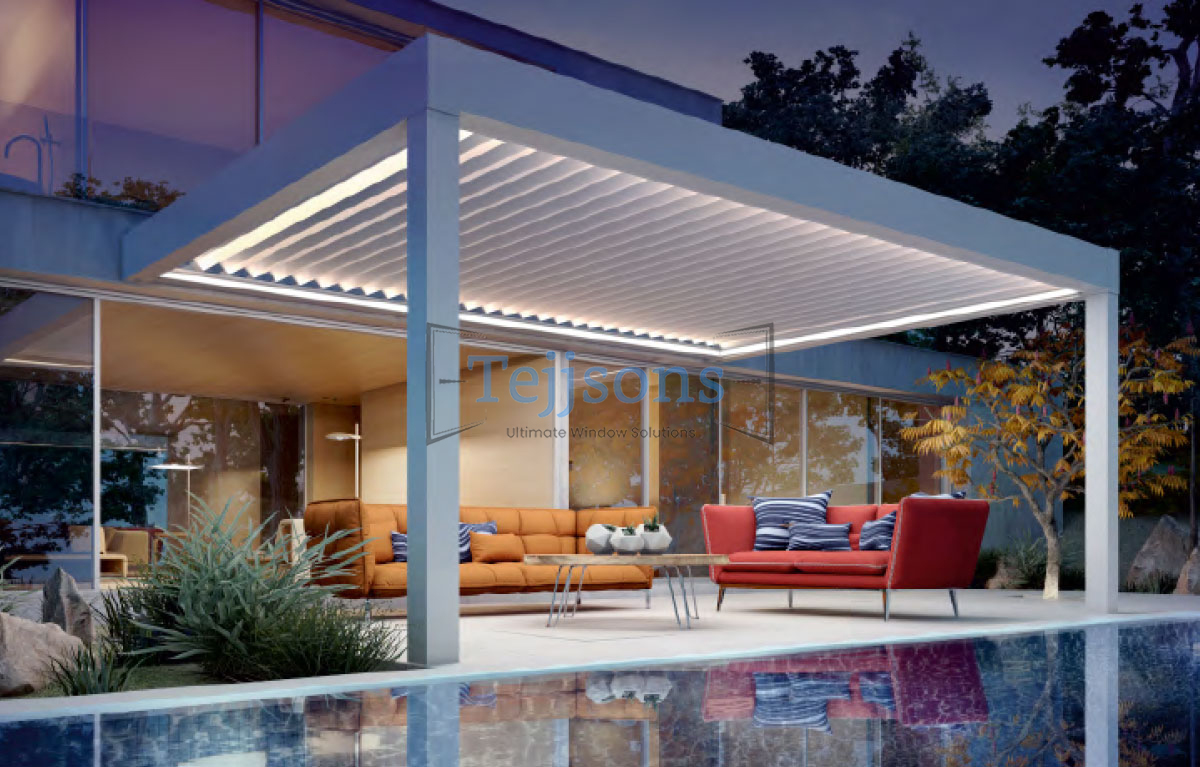 What is a Bioclimatic Pergola?
A Bioclimatic Pergola is an exterior structure that is commonly used to protect a terrace from sunlight or rain or excessive sun. It is also known as an arbor. A Pergola with a roof is a wall-mounted piece that is attached to the house or structure. 
Our 'Bioclimatic' technology allows the pergola to be shut on all sides to provide shade during the hottest months, with optional glass panels allowing you to enjoy the view even during the coldest months. The secret lies in the adjustable aluminum louvers that can be opened slightly to let the breeze in and closed to protect from the rain.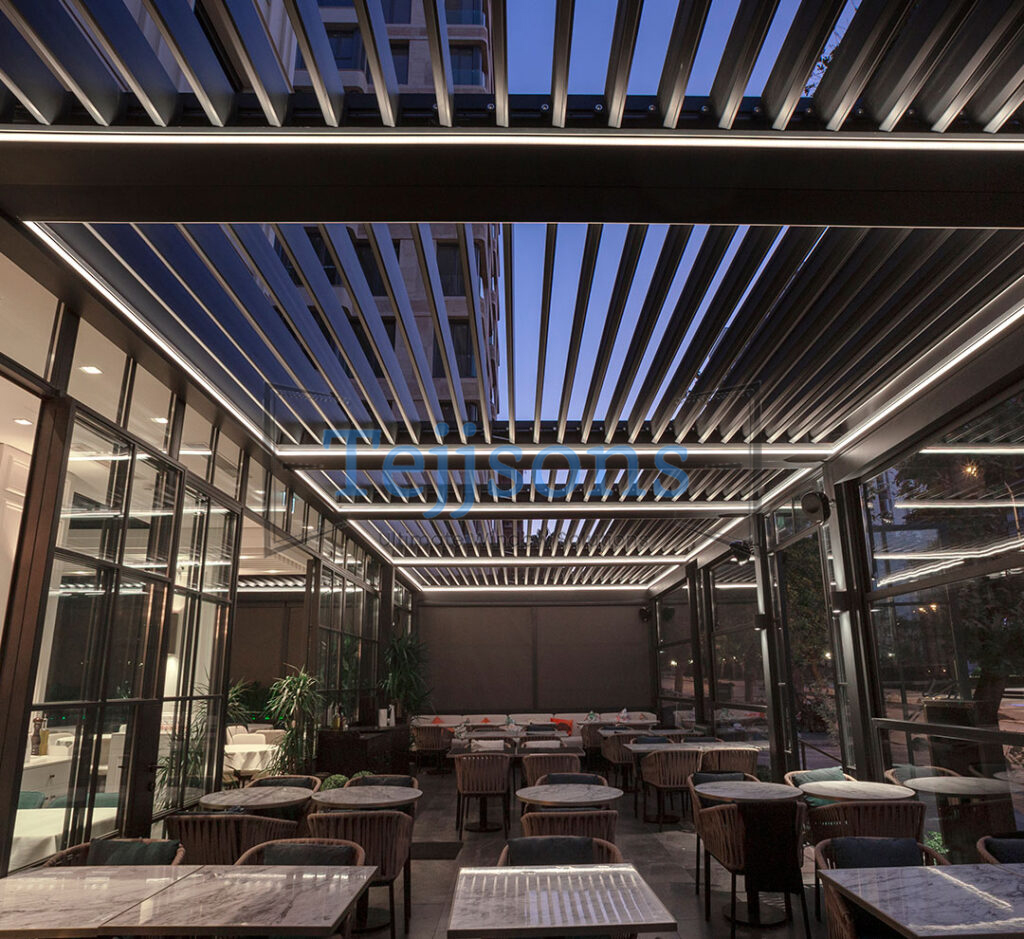 Applications of Bioclimatic Pergola
Our customers enjoy their outdoor space, garden, or patio thanks to our Bioclimatic Pergola which does not require any work. If you own a hotel, eatery, or restaurant, getting a pergola will help you to increase your area and provide greater service to your customer. 
Home Entrance/ Verandah: Perfect for covering the house entry by creating a usable space. 
Garden: Enjoy the beauty of nature whilst protecting yourself from harsh sunrays or rainwater with a smart garden pergola. 
Terrace: A covered Pergola design can give your terrace a whole new use during unfavorable weather conditions. 
Outdoor Spaces: You can develop completely New Outdoor Places using the Pergola Canopy