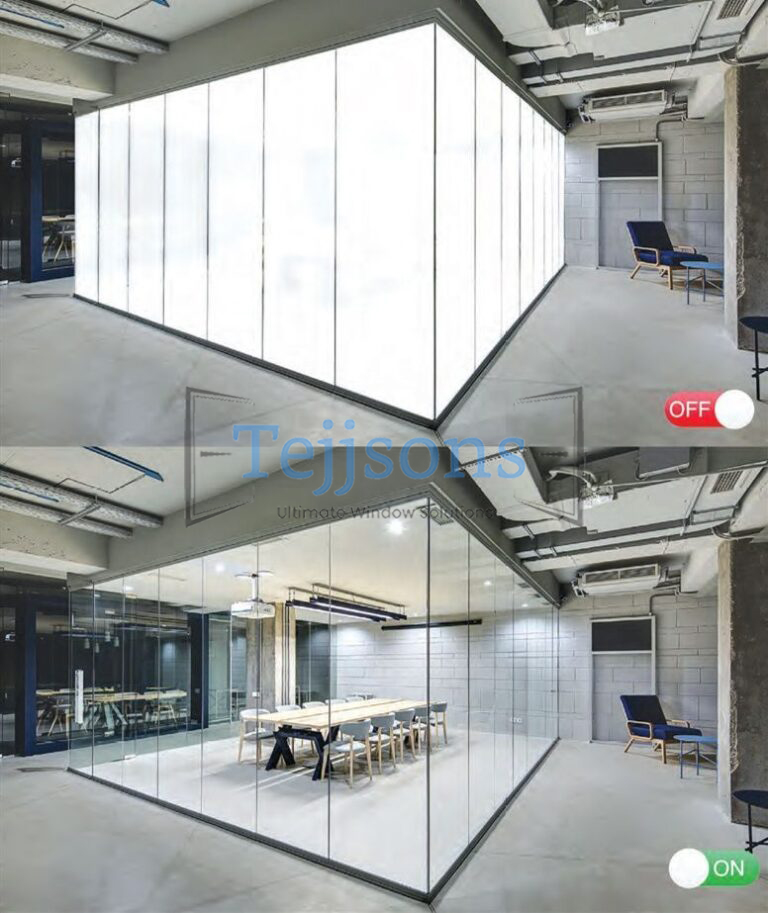 Switchable Glass PDLC Film allows smart glass to change from transparent to different degrees of opaque on demand, providing privacy in places where you spend the majority of your time.
Make Ordinary Glass Extra Ordinary
Tejjsons is the leading manufacturer of Smart Glass technology. Our Switchable Glass PDLC Film enables smart glass to shift from transparent to varying degrees of opaque on demand for privacy in areas where you spend the majority of your time.
With the exception of the advent of double glazing, windows have largely remained the same for centuries—but that is about to change. Smart Glass reimagines traditional glass by allowing you to immediately switch from clear to frosted with the push of a button.
Experience Privacy Like Never Before
Considering a Glass Window or Partition that can change an open environment into a private room in less than a second by switching from clear to milky white with the push of a button. Privacy Glass Windows are ideal for Conference Rooms, Office Spaces, Hotels, restaurants, Spas, Villas, Retail or Healthcare settings, Houses, etc.
Privacy Glass Window Films are a wonderful alternative for promoting visual engagement between employees, whether you want to provide a touch of privacy without totally blocking off your space or you want to create a bold, unique aesthetic.
Switchable Privacy Glass is known to promote an open and transparent office culture. Windows with Privacy glass are great for noise isolation. They also decrease heat and sun glare while allowing natural light. Smart Glass Windows can be used for both indoor and exterior applications, and it protects you and your valuables by blocking up to 99% of dangerous UV rays.
Experience the Magic of Smart Glass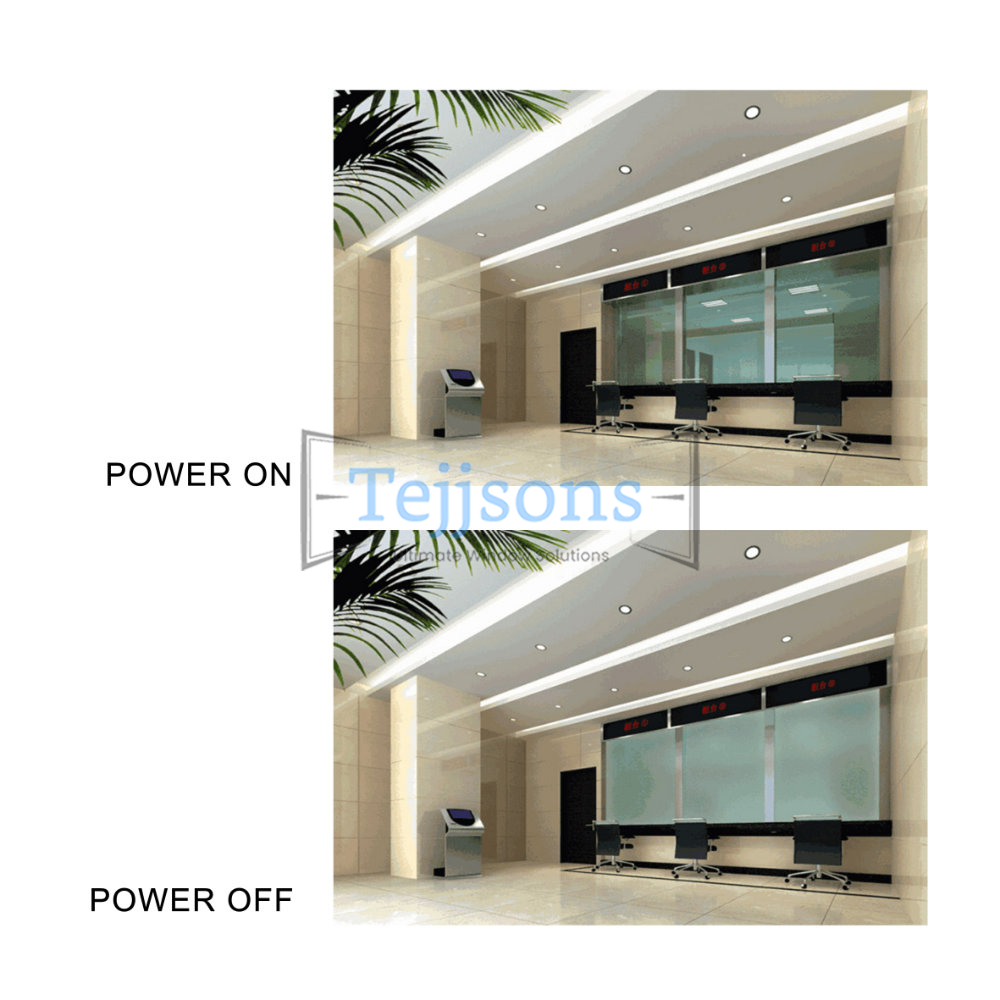 What Swictable Glass Has To Offer
Open Space –

Switchable glass overcomes the problem of privacy on demand in open concept environments
Aesthetic-

Enjoy the sleek appearance of our Magic glass. Unless you set it to frosted, smart glass is completely undetectable.
Quick Installation-

Smart glass is placed in the same manner as standard glass, and the smart film is easily applied to existing windows.
Noise Reduction-

The soundproofing capabilities of smart glass keep noise out and discussions in.
Security-

Smart glass is a tempered safety glass that has been laminated to act as a barrier against the forceful entrance.
Best Of Both Worlds-

Switch off the glass to ensure privacy and switch it on to let the natural light in. Save yourself some time, money, and hassle.