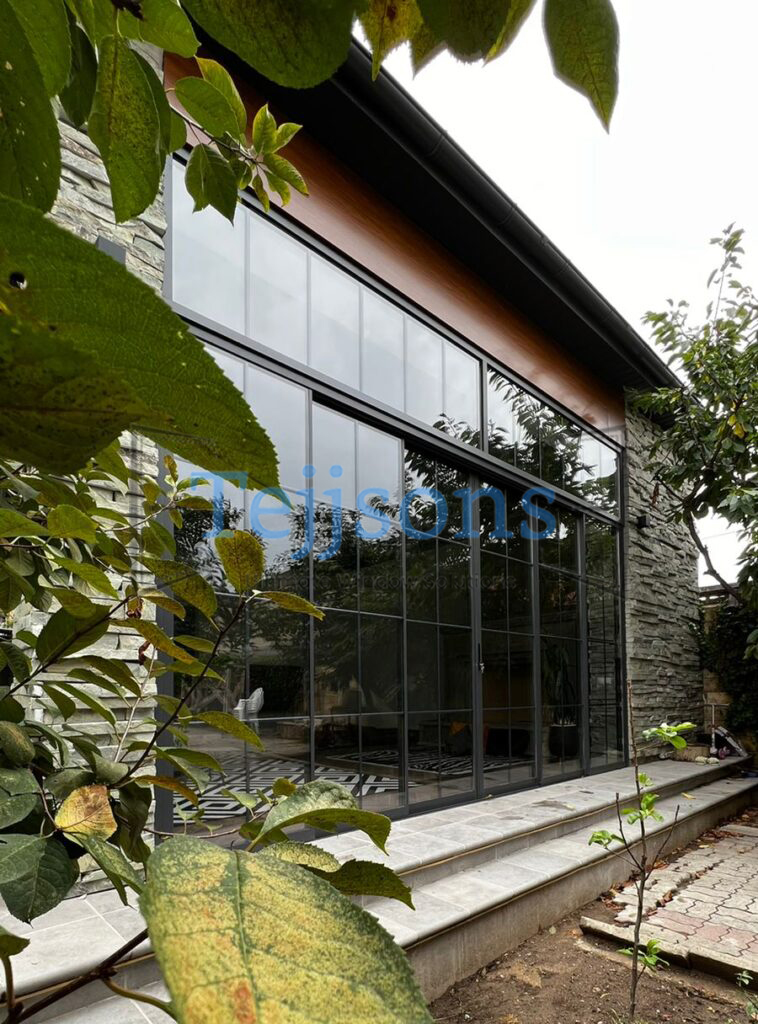 Tejjsons offers Glass where the Bars can be designed safely in a vertical or horizontal manner to mimic the Georgian period windows.
What is Glass With Georgian Bars?
Georgian bars are seamlessly installed within a sealed glass unit. This means that the bars are well fitted inside the double-glazing glass units. Tejjsons offers Glass With Georgian Bars With Aluminum Window Frames. The bars can be designed in a vertical or horizontal manner to mimic the Georgian period windows. Since the bars are sealed within the double-glazed windows, they remain practically require no cleaning or maintenance.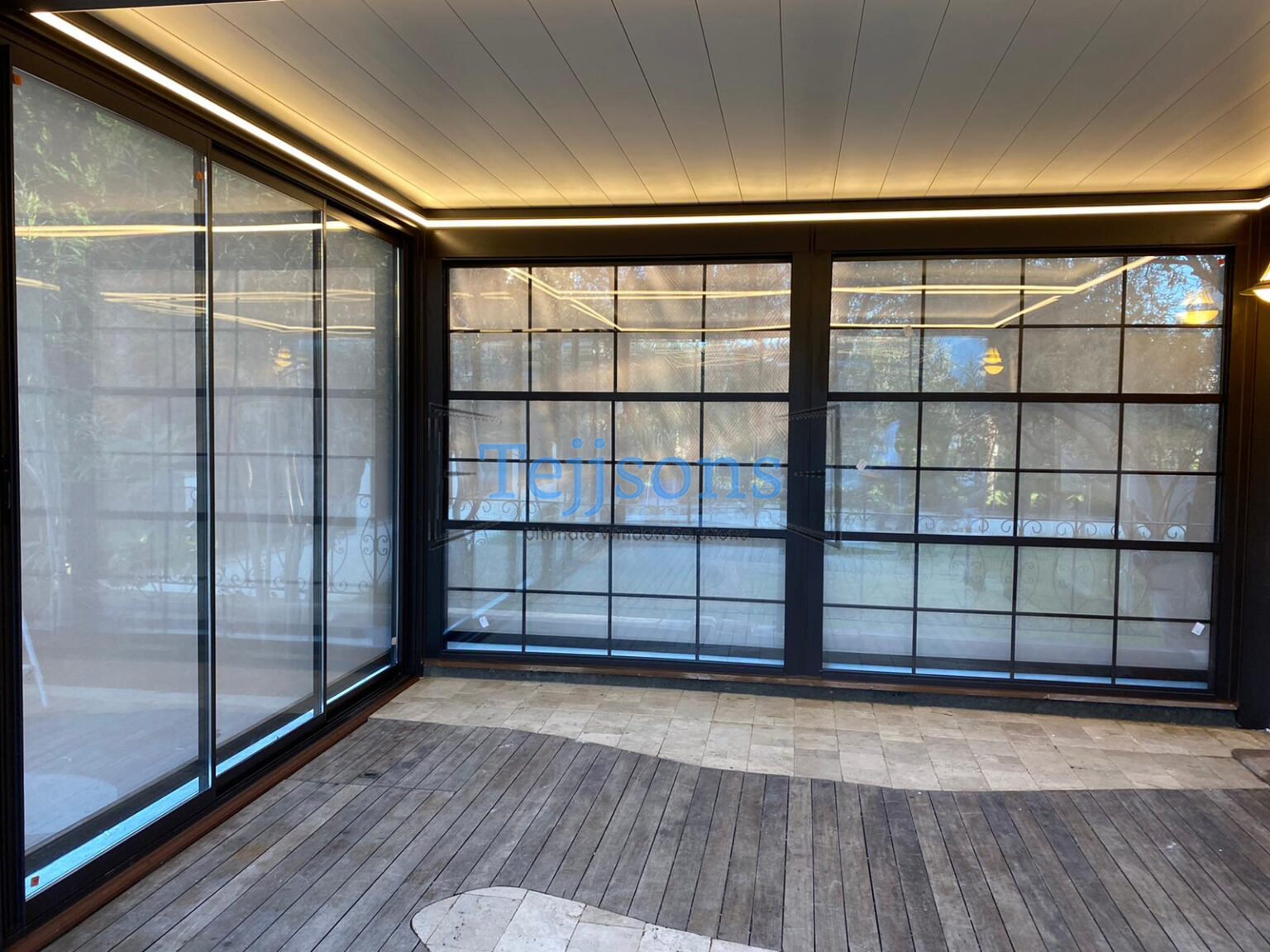 Experience Traditional Designs With Modern Performance
Architects worldwide are known to employ well-proportioned window frames to help identify the style of a building. This is especially true for the Georgian Bar Windows which are tall, well constructed, and magnificently fabricated to perfection by our expert window fabricators. 
Originally found on almost every door and window, nowadays Georgian Bar Windows have transitioned from a structural necessity to a decor integration. Tejjsons offers a plethora of sizes, colors, and Aluminum window systems so that you can choose the best design for your space.  
Our Windows with Georgian bars can be fabricated according to your preferences for a one-of-a-kind window appearance. And, specifically, with the use of Georgian Bar Windows, you may emphasize the uniqueness of your home or office.
Where to Get Glass Georgian Bars
We at Tejjsons manufacture high-quality Glass with Georgian Bars. Our Georgian Bar Aluminium Windows are perfect for your home if you are planning to revamp your space inspired by the Georgian period. 
We can provide and install cost-effective window and door systems with Georgian bars. Our offerings are built with expectational craftsmanship and the use of high-end technology. Contact our team of experts to get a free quote on Georgian Bars Windows.