Back in the nineties, Aluminum Windows could be found everywhere from residences, and offices to hotels and more. Now even though Aluminum frames were not particularly good-looking, they were still much appreciated by the building owners for their strength and durability.
In the present time, with the advancement in technology and machinery, all the previous features of Aluminum Windows such as robustness, longevity, and performance have been enhanced. Not only this, now Aluminum Doors and Windows can also be found in unrivaled design, colors, and aesthetics.
More specifically, Minimal Systems by Tejjsons have ultra-thin Slimline WIndows that will allow you to enjoy uninterrupted views without worrying about the security of your home.
Modern Aluminum Window frames have sleek bodies, slim lines, and powder-coated colorful frames. Are you thinking of purchasing Aluminum doors and windows? If so, read on to learn the main benefits of buying this architectural marvel.
6 Reasons Why You Should Choose Minimal Systems
Strong Window Frames
Aluminum is are extremely robust, are utilized to create window and door frames. Aluminium windows last a long time and don't corrode. This advantage guarantees endurance and toughness. This material also makes structures that are resistant to the elements.
For instance, having windows made of aluminum is your best option if you live near the ocean or in a place where it frequently rains because they have a high moisture endurance ability.
A material that can withstand larger wind loads is also necessary if you reside in a high-rise apartment. Due to their inherent stability, aluminum windows are impervious to harm from strong winds and heavy rains. These structures also maintain their color and gloss for many years thanks to surface treatments.
Resistant to Corrosion
Our Minimal Systems is your best option if you want windows that require little maintenance because they are corrosion-resistant. This is due to the fact that aluminum rapidly develops a protective layer of aluminum oxide upon contact with air.
This layer has very high corrosion resistance to anything the weather can dish out, including acid rain, and won't be harmed by cleaning agents. Furthermore, regardless of the weather, our Slimline Windows won't expand, break, split, or warp over time like wood or uPVC ones will.
Light Weight Frames
Aluminum is a very light metal that is about one-third that of steel or copper. It's one of the lightest metals that are readily accessible on the market. This makes it perfect for door and window frames, but utilizing a lightweight frame is crucial for larger frames.
Our Slimline Windows make use of special industry-grade Aluminum which makes them the most sought-after choice by Architects and Interiors Designers for their projects.
Low Maintenance
Rust and discoloration do not affect our Aluminium door. As a result, taking care of them is both quick and inexpensive. So much so that you will only need to clean your aluminum windows and doors only once in a while except if you live in a dusty area.
If proper care is taken, our Slim series windows will always shine like brand new. All you need to do is wipe the window frames with a celan cloth and soapy water. Your windows will be restored to their original luster and shine after this.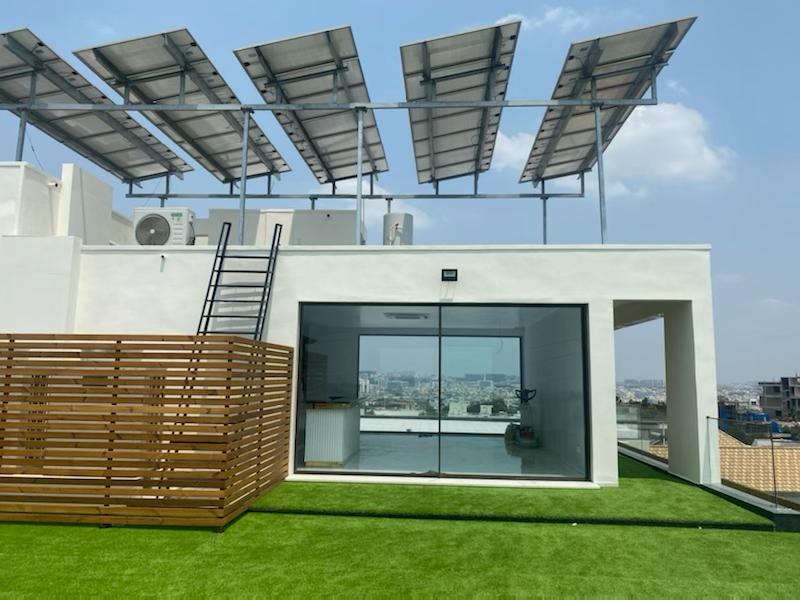 Energy Saving & Eco-friendly
You can eliminate the hefty bills that you pay for Air conditioning by simply opening the windows and letting the natural air in. The Minimal Systems have sleek bodies which won't interrupt while you enjoy the natural view and save some bucks.
In winter, the windows don't let the warmth inside the house escape. Thus they help to create a pleasant atmosphere indoors all around the year.
Aluminum is an environmentally beneficial choice because it is entirely recyclable and reusable. Additionally, recycling this material only requires around 7% of the initial energy. Do you know that we can also give the aluminum frames a wooden look to give off the desired vintage vibe?
Choose Tejjson's Minimal Systems if you're serious about lowering your carbon footprint; and replacing your home's windows with new ones that appear contemporary.
100% Customisation
To come to the conclusion that aluminum is a universal emblem of modern architecture; you only need to browse through a few glitzy architectural magazines. Aluminium windows ought to be your top option if you reside in a country like India which experiences a range of varying climates all year round.
With the appropriate glazing, our aluminum frames can safely resist moisture for many years without suffering finish damage.
Taking a step ahead; Tejjsons offers 100% Customisation in Aluminum Windows & Doors in terms of height; length, RAL Colour, and Finish. This way homeowners can get the Minimal Systems in any form; size, and thickness to suit the interior design of their home.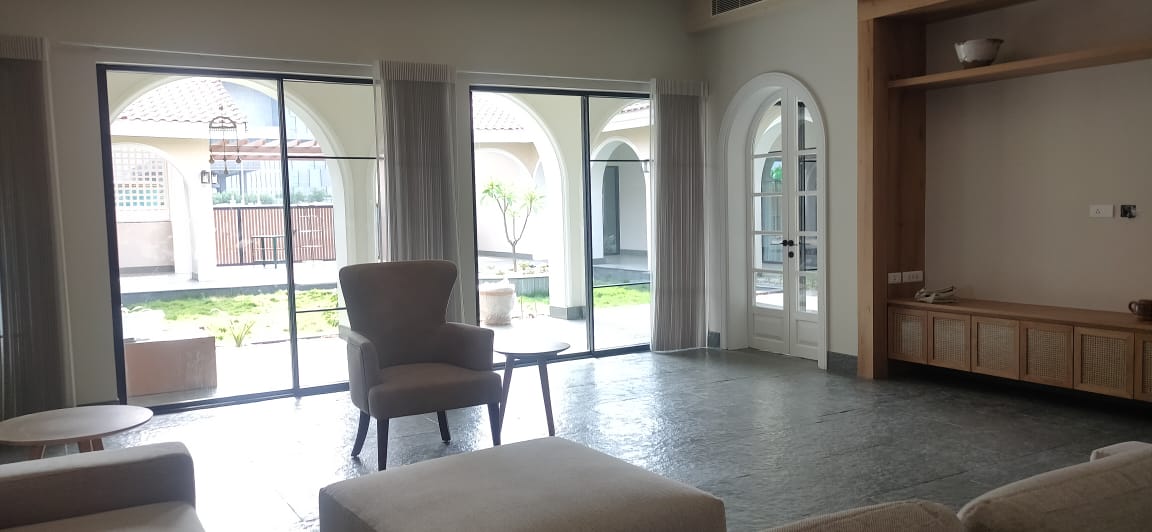 Are you ready to make a switch and choose Minimal System Aluminum Windows? If so, look no further than Tejjsons, India's top Aluminum Window Manufacturer.
Since we firmly believe that your home and place of business deserve the best; our team of specialists provides end-to-end services that guarantee enduring performance and fulfillment. We support you at every stage, from product selection to installation to post-purchase service.
Contact our team right now to get a free quote on the Aluminum window price!