With so many types of windows available nowadays, it can be a daunting task to select the right ones for your project. Aluminum windows, uPVC windows, Wooden frames, etc just to name a few. While it is a known fact in the architectural industry that Aluminim Windows and doors surpass all quality and performance standards, the question lies: which Aluminum Window type is the best?
At Tejjsons, our Aluminium Window Experts believe that architects and interior designers should choose casement windows for their next project. Casement Aluminum Windows are not only stylish and modern but also highly functional and energy efficient, making them the perfect choice for any commercial or residential building.
What are Casement Windows?
For the uninitiated, Casement windows are hinged on one side and open outward. The Casement window Design offers an unobstructed view of the outdoors, making them perfect for any property looking to emphasize the beauty of its surroundings.
Casement Doors are also extremely secure and are often made with Integral Blinds, making them an excellent choice for areas prone to burglaries. These Aluminum Windows come with a structural stopper to keep the windows in place, such as a safety hook or a friction hinge, which is essential on windy days. 
Reasons to Choose Casement Aluminum Doors & Windows
1. Strong Aluminum Frames
Tejjsons Aluminium windows are made from strong and durable aluminium frames that can withstand the toughest weather conditions. The aluminium frames also provide excellent insulation and soundproofing.
Casement frames are made of high-grade aluminium, making them resistant to corrosion, rust, and other harsh elements. These frames also provide superior insulation, keeping the temperature inside the home cool during the summer and warm during the winter.
Additionally, with their low profile, casement windows are perfect for rooms with low ceilings, making them an ideal choice for any property.
2. Design Flexibility
As architects and interior designers, we know that the right window can make or break a design. It can be the difference between a room that looks great and a room that looks unfinished.
Our Casement windows are fully customizable and can be tailored to suit any project. The design of our casement windows also makes them a great choice for many types of projects. 
Casement Door Design has a range of style options is vast and can easily fit any style you may be searching for. Their versatility is also a great benefit, as they can be used in both commercial and residential settings, so you don't have to worry about finding the right window for each project.
We have the widest range of casement windows, from standard casement windows to large, luxurious casement windows. No matter what design you need, Tejjsons has an option to suit your project.
3. Cost-Effective
Tejjsons Casement Windows are an incredibly cost-effective option for any project. With their competitive prices, you can get the perfect window for your home without breaking the bank.
A lot of Aluminum Window Manufacturers tend to quote high rates and unrealistic prices to their customers. But at Tejjsons, we firmly believe in the concept of providing high-quality Aluminum Doors & Windows at transparent pricing. So call us today to know more about our Casement Windows. 
4. Energy Efficiency
Tejjsons Aluminum Windows are energy-efficient. They keep the interior of the home cool in the summer and warm in the winter, saving you money on energy costs. 
Our aluminium casement windows are designed with robust frames and double glazing, offering superior energy efficiency and soundproofing. This makes them ideal for modern projects and for those who want to save on energy bills.
This will help to ensure that your project will stay energy-efficient and cost-effective in the long run.
5. Easy Installation & Maintenance.
Tejjsons designs Aluminum windows easy installation, and to saving time and money. From finalizing the window design & color to installing them snugly in your project, we will assist you at every stage of installation. Contact our Aluminum Window Experts to start right away. 
Casement windows are easy to clean and maintain. The aluminum frames require minimal upkeep and the windows are easy to open and close.With minimal cleaning and maintenance required, these windows will remain to look great for years to come.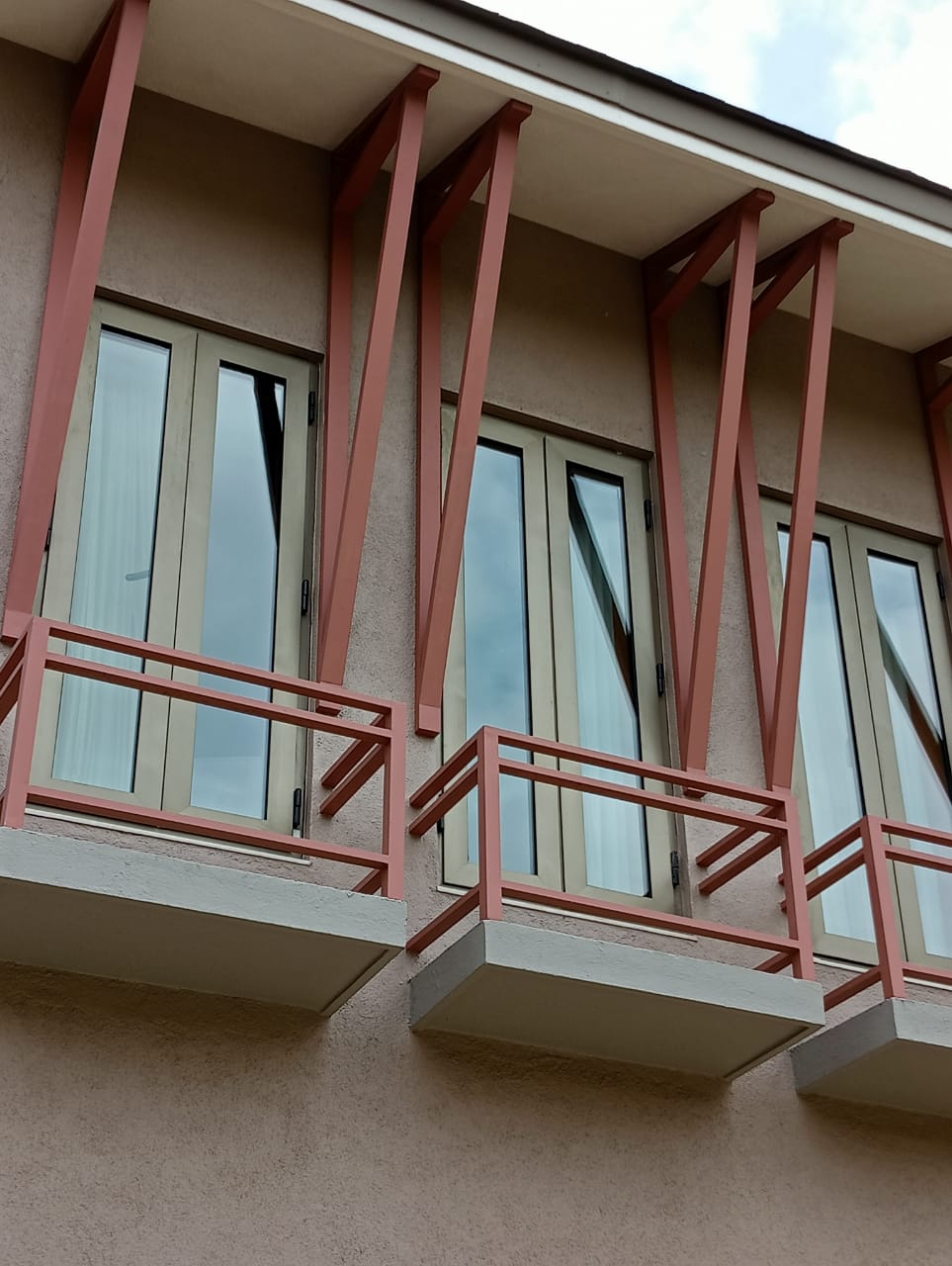 Final Thoughts
At Tejjsons, we have decades of experience in designing and installing casement windows for both commercial and residential clients. Our team of experienced professionals will work with you to create the perfect casement window design for your property. We offer a wide range of aluminum doors and window designs, from sleek and modern to rustic and traditional. With our extensive selection of Aluminum windows, you're sure to find the perfect design for your next project.