What makes Aluminium Windows' frame the preferred material of today? Looking for window frame materials with exceptional features is essential. If you're building a new home or renovating an existing one.
You must look beyond a material's price and appearance when selecting it. The window framing material you select must provide both comfort and value for money.
In recent years; there has been a rise in the demand for aluminium doors and windows due to their reliability; ease of use, and minimal maintenance.
The other reasons why people consider Aluminum Doors and Windows to be perfect for homes and offices are because they are strong, weatherproof, and have low thermal conductivity.
Aluminum windows Manufacturers now offer a variety of styles, from casement to sliding, that perform very well to enhance the appeal and charm of both residential and commercial spaces.
Because of the multiple benefits that they provide, it is possible to say that the cost of aluminium windows is well justified, which is one of the reasons why homeowners and business owners are increasingly choosing them.
To further emphasize the reasons for the popularity of aluminium doors and windows, here are five facts about them that you need to be familiar with:
ALUMINIUM WINDOWS ARE DURABLE
Among the best window alternatives available, aluminium windows are renowned for their durability. Due to the material's high level of resistance to the weather, aluminum windows are less likely to rot or deform. Additionally, aluminum frames have a high strength-to-weight ratio, making it difficult to dent the windows.
ALUMINIUM WINDOWS REQUIRE LOW MAINTENANCE
People know Aluminium for its weather resistance. As a result, aluminium windows provided by Tejjsons require less maintenance over the duration of their life. They look brand new for years and simply need the periodic cleaning.
Once every two to three months, give the frame and glass a quick washing to remove any dirt and restore the windows' new, sparkling appearance.
Overall, one can benefit from aluminium window advantages while only putting a minimal amount of effort in terms of maintenance.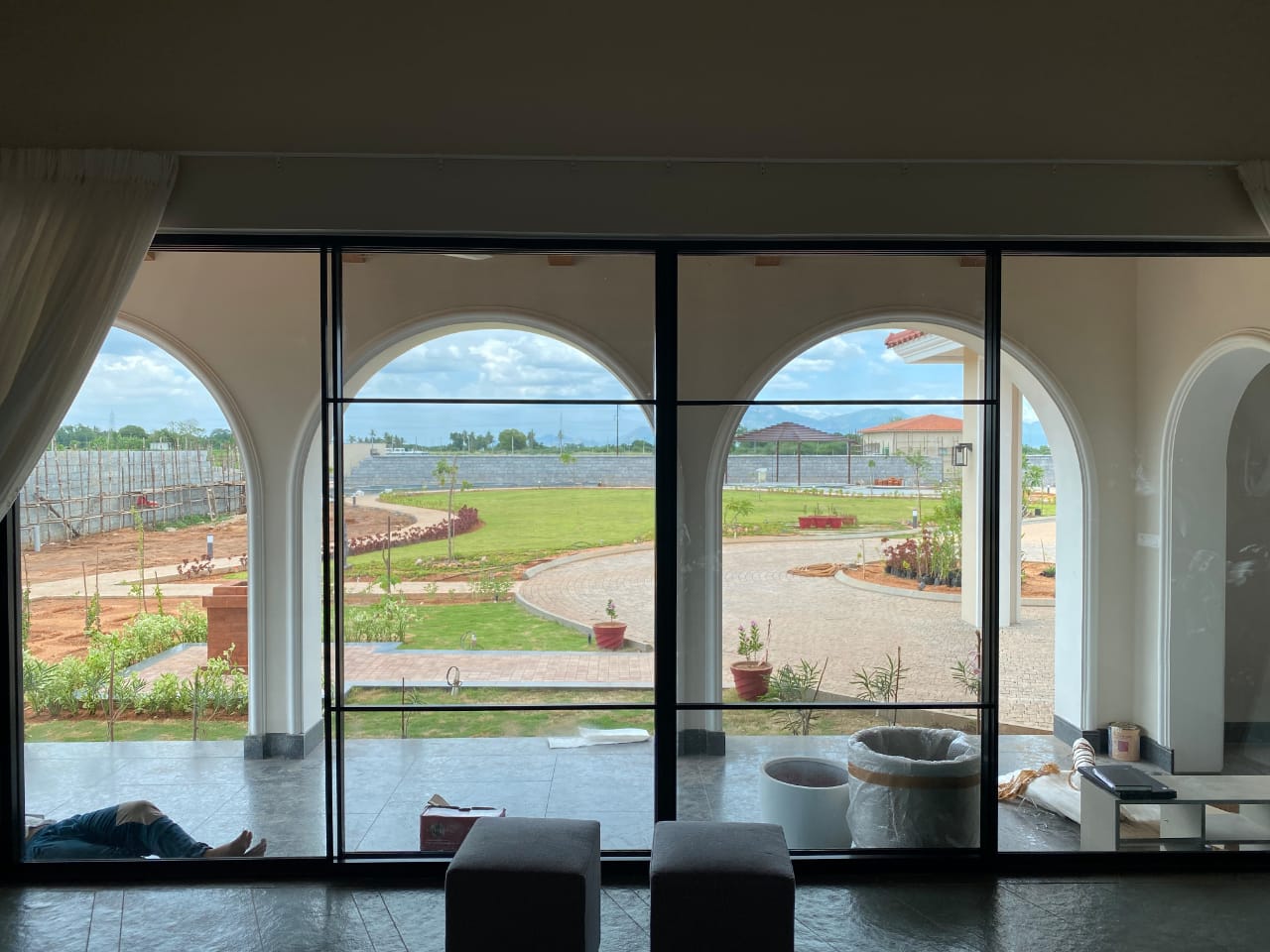 ALUMINIUM IS A VERY FLEXIBLE MATERIAL
A great thing about getting aluminum windows installed in your space is that you can choose from various design options. Aluminium as a material is highly flexible. This makes the process of creating various designs quick and easy. To create windows of various forms, sizes, and styles, the material is simply forged, cast, and rolled. As a result, we can customize aluminum window frames accordingly.
We provide customized aluminum windows & frames to meet even the most exacting requirements; they have a significant influence on modern architecture.
When choosing the glass for your aluminum windows, you should do your research because it has a significant impact on the view, energy efficiency, security, and privacy of a specific space.
Due to advancements in technology, for maximum sound reduction and safety measures, Slimline Aluminium Windows can be considered the best option that suits the décor of your space and ensures that your windows are aesthetically appealing and complement your existing architecture.
ALUMINIUM WINDOWS & FRAMES ARE RESISTANT TO CORROSION
Aluminium is incredibly corrosion-resistant when paired with a marine gloss. Because of this, it can be used in tough environments like coastal regions. Aluminum windows may be what you need if you want a window that can withstand environmental effects.
ALUMINIUM IS A SUSTAINABLE PRODUCT
In every aspect, aluminum is a versatile material. It is also well-known as a sustainable and environmentally friendly product. It is completely recyclable, non-toxic, and has a minimal environmental impact. Only 5% of the initial energy used in its production is required when recycling aluminum.
ALUMINIUM WINDOWS ARE IMPRESSIVE.
Whether you select casement windows, aluminum sliding windows, or minimal system aluminum doors, they are a superior option for modern homes and commercial buildings. We can make them to fit with traditional architectural styles. These windows have slender and gorgeous appearance, instantly give elegance and flair to any room.
Where Should I Buy Aluminium Windows or Frames?
Do you need robust aluminium windows for your home or commercial space? If so, while checking for the top providers of aluminum windows and doors, you must have encountered Tejjsons which enables you to make the best decision.
At Tejjsons, we prioritize comfort and quality above all else when it comes to home renovation and furnishing, and our services are evidence that we keep our word. Additionally, we provide a wide selection of window designs to enhance your home and decorate it in accordance with your personal aesthetic preferences.
Thinking of getting aluminum windows that are best in quality for your lovely home then? Get in touch with us, and let us help you bring your ideas to life without compromising on quality.